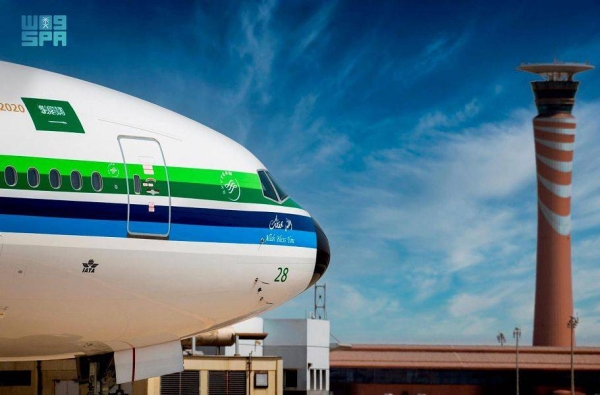 Saudi Airlines presents its planes to celebrate National Day
Saudi Gazette report
RIYAD – Saudi Arabian Airlines (Saudia) announced its participation in a major air show on the occasion of the 91st National Day, with the launch of new aircraft designs for the show.
Under the supervision of the General Entertainment Authority (GEA), the show will be held in Jeddah, Riyadh and Al-Khobar for five days from September 20 to 25 with the participation of various sectors of civil and military aviation led by a group of Saudi pilots of the national carrier
Saudia has announced that she will participate with two Boeing B787-9s decorated with a photo of the guardian of the two holy mosques, King Salman and Crown Prince Muhammad Bin Salman, in addition to the Diamond Jubilee logo on the occasion of the 75th anniversary of its founder.
He also announced that he would participate with a Boeing (B777-300ER) aircraft, decorated in a unique pattern with the Saudi Airlines design and logo modified to resemble the brand's livery style from the 1970s era. and 80.
The aircraft model was carefully selected to match the air show and the logo design was implemented on the aircraft by Saudis from Saudia Aerospace Engineering Industries (SAEI).
The participation of Saudi Airlines to celebrate the National Day will strengthen its image in the service of the Kingdom for more than (75) years.